How To Recover/Get Back Deleted Facebook Messages, Pictures and Videos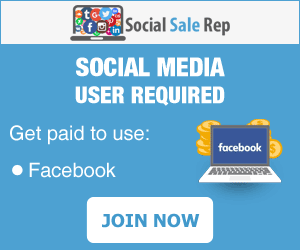 Hello friends, Today I am sharing a guide about "How To Recover Deleted Facebook Messages, Pictures And Videos". Many people in the world uses Facebook to connect with other peoples and to share their views, videos and images. But sometimes, you delete a message, image or a video from your Facebook profile by mistake and you think that you can't recover it. But this is wrong, now, you can recover it by using this very simple trick.
How To Recover Deleted Facebook Messages, Pictures and Videos
Well, this trick is nothing but a simple Facebook account feature, which is not known by many Facebook users. With the help of this Facebook feature, you can get back anything you want from your Facebook account like pictures/images, videos and messages. Your entire information is saved in Facebook archive and you can download at any time you want. So, this is why, I have created this guide to let you know that how this Facebook recover features works?
Steps To Recover Deleted Facebook Data
At first, you have to log-in to your Facebook account.

Then, go to General Settings in your Facebook account.

In the Facebook General Account Settings, after the temperature settings box you will see a text written as Download a copy of your Facebook data.

Click on that option. Now, on the second page, you will see a option of Start My Archive, click on that option.

Then, a new pop-up window will appear on screen, in which you have to type your Facebook account password. This step is for security purpose.

After typing your account password, click on the Submit option.

Now, you will see that the download link of your entire Facebook data is sent to your E-mail address of Facebook account. This is the E-mail address, which you used to login to your Facebook account.

Wait for some moment. Now, check your E-mail address, you will see a mail in your Inbox folder from Facebook team. In this mail, you will see a download link for your entire Facebook data.

Click on that download link to download your complete Facebook data.

After the downloading finishes, extract the file using Winrar software. Now, you will see a folder, which will have your Facebook messages, status, videos, pictures/images etc.

Now, open the folder and you will see that all the files will be in html formats. So, when you open any of the file then you will see that it will be opened in your default browser.

So, that's it! You are done.
---
Final Words
This was the article about " How To Get Back Deleted Facebook Messages, Images And Videos". I am sure that now you recover your deleted Facebook Data. Still,if you have any kind of doubt or questions left then do comment here.We shall try to answer as soon as possible .
And also if you have found this article helpful and worth reading content then do share it with your friends circle. You may never know that your share may help any of your friend who is looking for such useful information.
---