How To Change WhatsApp Profile Picture Of Friends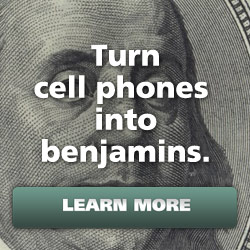 Need Help with WhatsApp?
There are lots of WhatsApp users who want to change the WhatsApp Profile picture of their friends, but they couldn't as they are not acquaint with the process of doing so.
Therefore, today I am sharing a guide about "How to Change Profile Picture of your Friends on WhatsApp ?" By following the steps of this guide you can change the whatsapp profile pictures of your friends in full size view but in thumbnail, the picture will remain same. Let me explain it that whenever you'll Click on the profile picture of your friend to see in full screen mode then the image will be changed for that preview.
You may set that image any horror or dreadful one to play a prank with your friend by showing him or her. We are sure that this prank/trick is going to be really fun for your friend, you are going to irritate and confuse your friend for sure.The prank of Changing of WhatsApp Profile picture is really interesting and awesome as it will be changed from your side and you can set it according to you. You can also say it as a WhatsApp hack. Check the below piece of writing to explore more about it.
So, here are the steps which are needed to be followed here.You need to apply the steps in order to change the WhatsApp Profile picture of your Friends and other contacts. The whatsapp profile picture for your contacts get selected as you open any of your friend image in full size then the WhatsApp saves that image and matches it with your contact. You only need to replace that saved photo. Now, without wasting much more your time, I would request you to check the steps:
---
Steps
First of all, Install any best File Manager on your Android devices in order to manage your files effectively which will be also needed in this tutorial.I will recommend The AntTek Explorer Ex app.
After that, you need to Open your WhatsApp Accounts then Move towards the Contacts.
Now, you need to tap on the Profile of your friend whose profile picture you want to change and then tap on the Profile Picture of your friend
Then profile picture will be opened in Full Screen mode in Profile Picture folder
Now, in the Profile Picture folder, you need to search/find for the Profile picture for your friend. when you have found any image then hold that image for few seconds and then you'll have some options. You need to click on Copy option and then paste it any where on your phone for time being
After that, find a picture from Profile Picture Folder which you want to replace and copy its name and resize it to 640 X 640 Pixels
Now, you need to move the new picture to Profile Picture folder (The picture which you've been asked to paste anywhere in above steps). After that, long press the pasted picture and tap on Rename then rename it as the mobile Number (e.g; o9xxxxxxxxx) of your friend whose picture you want to replace
After that, again go to your WhatsApp account and tap on your friend profile whose profile picture you've changed in above steps. Then you will able to see no change in the thumbnail but ones you've click on it to open it in full screen then you'll see the image which you've saved for you friend
This was it!
---
Final Words
This was the article about "How to Change Profile Picture of your Friends on WhatsApp". I am sure that with the help of this prank you are going to enjoy big fun. If you have any doubt left then do comment here.We will try to answer as soon as possible.
And also if you have found this article helpful and worth reading content then do share it with your friends circle. You may never know that your share may help any of your friend who is looking for such useful information.
---