How To Hide Last Seen Option In Facebook Chat Box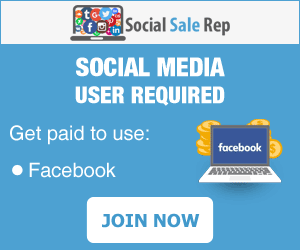 The Facebook last seen option is really irritating and may cause ending of many relations due to different misunderstanding, that why your loved one is not replying after seeing your messages on Facebook chat. Therefore, there are lots of people who want to hide last seen option in Facebook Chat
That is the reason we are making a guide to teach you guys about How to Hide Last Seen Option in Facebook Chat? Ones you have followed the given steps of this simple and short guide then you will be able to hide last seen option easily in Facebook chat. So, whenever any person will message you and you have read it then it will not send a seen notification to the that person.It will look like a message has not been read yet.
Must Check: Best 6 Interesting Facebook Chat Tricks
So, here are the steps which you are supposed to follow to disable last seen option in your Facebook Chat box. Actually, we are going to use a Google Chrome's and Mozilla Firefox's extension which will help you to hide Last Seen option in your Facebook message box. It is simple to get this extensions. We are using these extensions because Facebook has not provided an genuine or official way to disable this last seen option in Facebook Chat.
METHODS TO HIDE LAST SEEN OPTION IN FACEBOOK CHAT BOX
1) For Google Chrome
First of all, Click on this Link to get this Extension for you Google Chrome Browser Ones you have clicked on that link, a new window will open and from there, you have to Click on Add Extension Then this extension will be added to Chrome browser and will be enabled automatically This was it!
2) For Mozilla Firefox
First you need to get Extension Grease Monkey. Then you have to install Facebook Stealth from Here. This was it!
---
Final Words
This was about hiding Last Seen Option in Facebook chat box. I am sure that you can easily Hide Last Seen Option in Facebook Chat box or messages. Still,if you have any kind of doubt or questions left then do comment here.We shall try to answer as soon as possible
And also if you have found this guide helpful and worth reading content then do share it with your friends circle. You may never know that your share may help any of your friend who is looking for such useful information.
---