Best 6 Interesting Facebook Chat Tricks | Facebook Tricks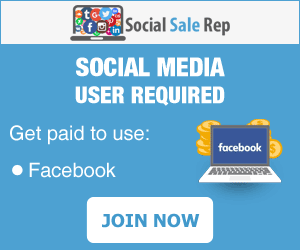 Hello friends, today I am going to share some interesting Facebook chat tricks. The Facebook is most prominent Social Networking site in the world. There are millions of active Facebook users and many people use it for chatting with friends.And also, you might be not aware with some awesome and interesting Facebook Chat Tricks.
Therefore, today we are going to share some awesome and best 6 Facebook Chat tricks for you guys. We are sure that after applying these Facebook chat tricks your chatting experience is going to be increase and interesting than ever before. So, now without wasting your time, you are requested to get towards the tips, in order to explore them and make your Facebook chatting experience interesting.
---
Best 6 Interesting Facebook Chat Tricks
Must check: How To Hide Last Seen Option In Facebook Chat
The Best Facebook Chat Tricks are waiting for you. We are definitely sure that you are going to enjoy these Facebook chat tricks and you must try these tricks.These tricks are not a rocket science. You are requested to follow some simply steps to make these tricks work for you.
1) Check who is Online on Facebook By Remain Offline
The first trick which you are supposed to follow is about checking that who is online being offline. This feature on Facebook is not available by default , means you cannot check that who is online by remain offline. But, with the help of our chat trick you can check who is online by remain offline. You have to follow below steps for that:
First of all you are supposed to download this application; OnlineNow. This is an application which allow user to check who are online by remain offline .
Now, with the help of this you can easily check that which friend of yours is online without letting him/her know.
2) Send Photos In Chat Box
This is another Facebook trick which you can apply in chat. There are many people who are already familiar with this and there must some people who are still not aware of this trick, that you can easily send Photos in your Chat Box. Facebook has made this pick and Drop Task. You can easily send photos using your Facebook chat box. For that you have to follow these simple steps.
First of all, Open a Facebook Chat Box of your Friend to whom you want to send Photo Ones the Chat box is appeared, Click on Small Camera Button from bottom right corner-besides smiley
Afterwards, you will have pop up which will ask you to select a Photo which you want to insert from your Computer hard drive. Simply, select the Photo and Click on Open Button
You are done!
3) Go Offline for a particular person
This one of the simplest trick, but there are chances that most of you guys are not aware of trick. Now you can go OFFLINE for a specific person . Instead going Offline for all of your friends this helps you in avoiding the friend whom you do not want to chat with.
4) Get Facebook Chat on Desktop
This another trick which we've brought for Facebook users. Now, you can easily get Facebook Chat on your desktop by downloading these apps. Then you can easily reply your friends from your desktop. SO, friends this is the list of apps below:
5) Send Your Text in Different styles:
We have received many queries from different people asking about different text styles for chatting. So, for them we have explored a trick which will make you send different text styles in your message. You have to follow these simple steps and you are done.
First of all, go to NameFunk, enter your text there and then copy and paste in your chat box
You are done!
6) Facebook Smiley codes
Facebook allows you to directly insert chat emotions in your chat . smiley gives feeling to your words. There are lots of new smileys which have been added in the Facebook Chat list. The one type is same Old and usual Smileys of Facebook, whose codes are shown below and the Second of is new and Stylish Smileys with awesome effects and all. If you want to add impressive new Smileys in the Chat box then follow the given steps:
First of all open the Chat box of your Facebbok friend to whom you want to send a Smiley Then Click on Smiley Icon from the bottom right corner of the Chat box Then you will be able to see all Smileys. You are supposed to Click on + icon to go to Smileys' Store and Select your Favorite Smiley
Must check: How To Hide Last Seen Option In Facebook Chat
---
Final Words
Share these tricks with your friends if you likes these tricks. If you have any trick, you can contact us. We shall publish your trick along with your name. If you have any question then do comment here. we shall try to answer as soon as possible. Stay connected with trickzfun.com for more tips and tricks.
---